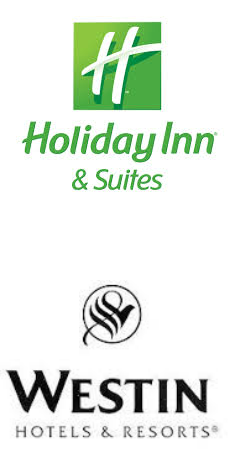 ---
---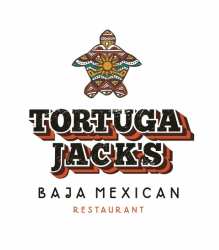 PACKET PICK UP & PASTA PARTY (Friday)
Thursday, October 5th from 5-8pm @ Mellow Mushroom, St. Simons Island
Friday, October 6th from 5-8pm @ Tortuga Jacks, Jekyll Island (Pasta Party)
Saturday, October 7th from 6-8am @ Summer Waves

Runners who have a USATF number MUST show ID to pick up race packets. If you are picking up for someone else, you must present a WRITTEN request along with a copy of their ID. This is to protect the participants and prevent fraud.
---
Participant Information: Thank you for registering for the 7th annual Under the Oaks Run: Half Marathon, 10K and 5K. The event will take place on Saturday, October 7, 2017 on Jekyll Island, Georgia. The start and finish line will be at Summer Waves Waterpark. As you may know, Under the Oaks Run benefits Saint Simons Christian School and the Jekyll Island Foundation, as well as promotes the sport we love! We appreciate your participation and hope to see you return for years to come!

Below is general information about the event, so please take a moment and carefully read over this information so that you are prepared on race morning.
● Parking Fee - There is a $6 fee to enter onto Jekyll Island WHICH IS GOOD FOR 24 HOURS. The 3 toll booths get VERY crowded the morning of the event, so please allow ample time for traveling and finding the parking area and getting to the start lines. All races will start on time.
● Half Marathon - Paced at 7, 8 and 9 minute mile runners with start line corral at start. Race starts at 7:30 am sharp on bib chip timing mat. After 3 ½ hours, the UTO van will sweep the course and pick up anyone who has not crossed the finish line.
● 10K - At your own pace, Strollers and walkers to the back of the line please. Strollers are at your own risk on trails. Race starts at 8:00am sharp on bib chip timing mat.
● 5K - With gun start, we ask that walkers and strollers move to the back of the start line. Race starts at 8:15am sharp.
● Packet Pick Up
Thursday, October 5, 2017 @ Mellow Mushroom, St. Simons island, 5pm-8pm
Friday, October 6, 2017 @ Tortuga Jacks, Jekyll island, 5PM-8PM
Saturday, October 7, 2017 @ Summer Waves, race location 6am-8am
All participants must have a signed USATF insurance waiver form completed at packet pick up. Adult Form or Minor Form
Runners who have a USATF number MUST show ID to pick up race packets. If you are picking up for someone else, you must present a WRITTEN request along with a copy of their ID and signed waiver form. Form attached. This is to protect the participants and prevent fraud.
● Awards – While waiting for the awards announcements, we will be giving away several prizes to our participants. To enter, place the bottom strip from your bib in the designated container at the awards table. Must be present to win!
The awards ceremony will take place at the finish line podium area. During the race results calculations, our DJ will be giving away prizes to those who enter their race bib strip. The awards ceremony will take place as soon as results from Orion are given. We will be calling out 1st, 2nd, and 3rd place winners for each age division (Medals given for 1st Place; recognition given for 2nd & 3rd place), Top Male and Top female in each race event, and Top Masters male and female in each event .
IF YOU DO NOT STAY for your announcement, your award will be held at Saint Simons Christian School and made available for pick up after wednesday, October 11 from 9AM until 2:30pm. If you request that your award be mailed directly to you, we require a $5 shipping fee. Any awards not picked up by October 31 will be forfeited.
Awards will be given out for the following:
1ST, 2ND, 3RD PLACE OVERALL MALE AND OVERALL FEMALE IN EACH RACE EVENT
Top Masters (Aged 40 & above) Overall Male & Female for EACH RACE EVENT
Age Group Winners- Top Male & Female Winners in the following age groups: 9 & under, 10-14, 15-19, 20-24, 25-29, 30-34, 35-39, 40-44, 45-49, 50-54, 55-59, 60-64, 65-69, 70-74, 75-79 and 80+
● Aid Station/Refueling - Water stations are placed approx. 1.5 miles apart along every course. Several of the water stations will also have Hydration beverages. We will also have a re-fueling station for the Half Marathon runners which will contain bananas, Honey Stinger Gel Packs, & Gummy Bears.
● Directions to Jekyll Island:
Located between Savannah and Jacksonville, Jekyll Island is convenient to Interstate-95. To get to the island on I-95, take Exit 29 and follow the signs east on U.S. 17 for approximately 6 miles. Turn right onto the Downing Musgrove Causeway (Ga-520). Travel through the Guest Information Center and Plaza onto Jekyll after paying your Parking Fee, and then begin your escape to Jekyll Island! The Brunswick's Golden Isles Airport (BQK) is less than a 30 minute drive from Jekyll Island, and is served by daily flights on Atlantic Southeast Airlines (ASA/Delta Connection), to and from the Atlanta Hartsfield-Jackson Airport (ATL). Rental cars and hotel shuttles are available to and from the Airport. International airports in Savannah (SAV) and Jacksonville (JAX) are both just a short 60-minute drive from Jekyll Island. Both airports offer rental car and limousine services. Flying your own plane? Not a problem: Private pilots may use the Jekyll Island Airport (09J).
● Parking - Summer Waves Parking Lot; please be respectful to our volunteers and park where they ask you to. Look for signs which will direct you to the start area and packet pick-up.
**Arrive 45 min before your event!
● Course Map Link for all events - MAPS WILL BE ADDED TO THE WEBSITE AS SOON AS POSSIBLE.
● First Aid/Emergency - Southeast Georgia Health System sponsors our event every year and provides the WOW mobile at the start/finish to promote wellness and pre- or post-race health checks. We also have the Okefenokee EMS on the island to transport any injured participants to Southeast Georgia Health System in Brunswick if needed.
● Event Vendors - Our sponsors are invited to set up booths at the finish line to promote their products and services. We invite all the participants to stop by and thank them for supporting this awesome race.
● True Speed Photography - True Speed will be taking photos before, during, and after the race. All photos will be available for download for FREE!!!!
You can view directly from their website!
Race results - can be found on our website or at orion's website
Every year, the parents and students at Saint Simons Christian work very hard to put on this event. We hope you take the time to enjoy the course, food, awards and appreciate all the effort that was put into a well thought out race.
We welcome all comments and suggestions and hope to see you again at Under the Oaks Run!

Sincerely,
Rogelio Quintanar, Event Director